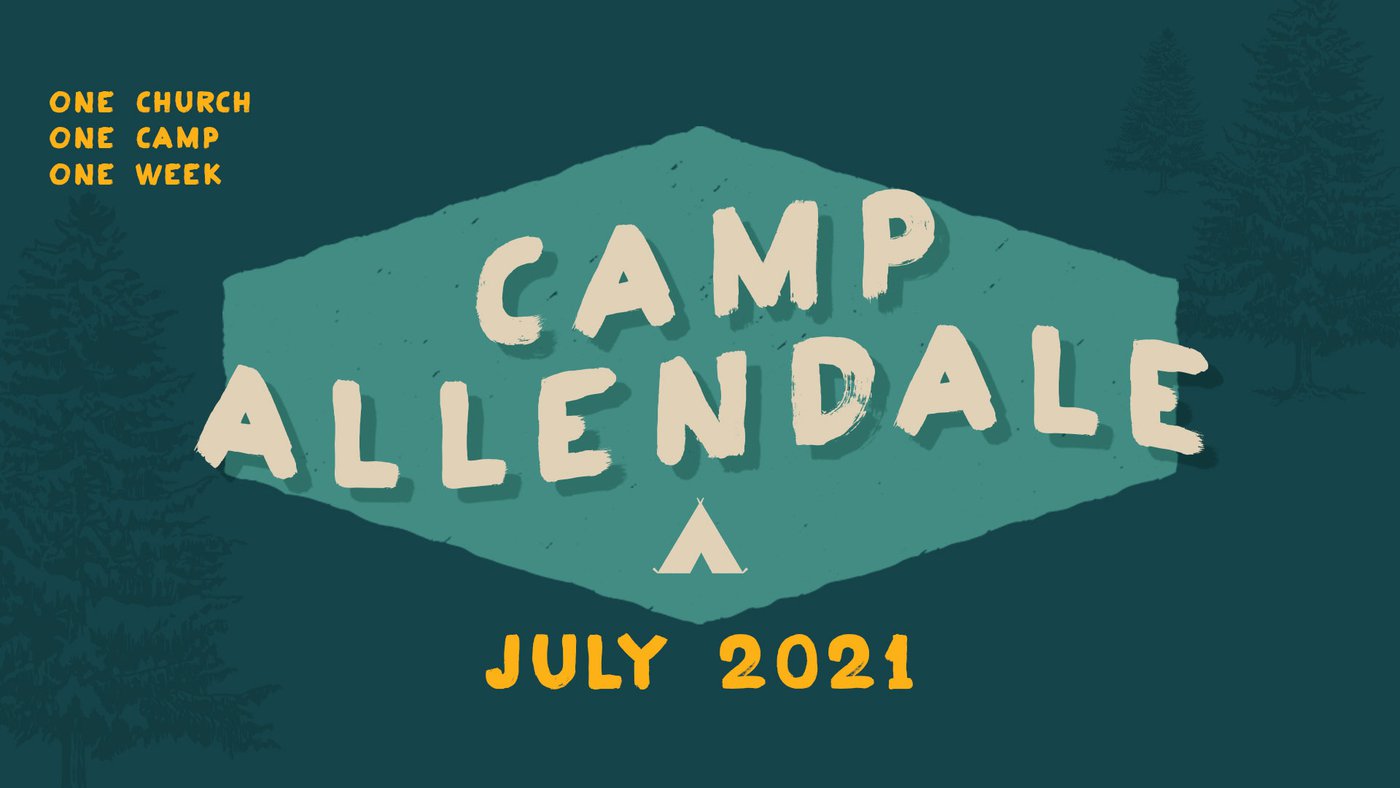 Camp Allendale 2021
2nd and 3rd grade: July 22-24 - $128
4th and 5th grade: July 18-22 - $305
6th, 7th, and 8th grade: July 18-22 - $325
Camp Allendale is a great chance for kids in grades 2-8 to experience a week of worship, camp activities, and learning about Jesus—all while making long-lasting friendships! Registration opens on March 3 at 6 pm on the link below.
Notable Details For 2021 Registration:
From March 3 to April 11, the cart will show a "Partner Discount Rate" (applied automatically)
Prices increase on April 11
There is no registration code needed this year
If registration is full, please get on the wait list (often those on the wait list can later be added)
We believe that camp is important and we don't want finances to stand in the way of a child attending camp. Located below is a scholarship application. Please fill out and return it to us and we will be in contact with you.
Want to be a Camp Counselor?
In order to make this week work, we need camp counselors. There is no cost to be a counselor except for your time. It is a rewarding experience for both the counselors and the campers.
Note:
Counselors must be 18 years old and have graduated from high school to serve at camp for middle school students.
16 and 17 year olds who want to be junior counselors must complete Camp Allendale's Junior Counselor Forms and would be serving with 2nd - 5th grade camp.
Youth younger than 16 may help with 2nd - 5th grade camp provided their parent is also attending and there is available bed space.