The spirit, vitality, and movement of the 1st Century Church is a beautiful picture of the Gospel message at work in its purest form. It was an organic movement—from house to house and life to life. We believe that church can look that way again in 2019. Our building located at 800 Dan Jones Road is not the Church—you are the Church in your homes, communities, work places, and schools.
You've head PCC's new vision, "Impacting Homes by Opening Ours." This vision is not a program or a church growth model. It is a way of walking in obedience to what we've been called to. We believe that we can reach people in the name of Jesus by using one of the best tools that God has equipped us with—our homes.
We believe that you can impact others through the act of hospitality. That is, opening your home and life to those that God has placed on your path. So, as part of the vision, we are asking you to prayerful consider dedicating your home. We're not asking you to host a Home Group, just to open your home in the name of Jesus. By that you're committing to:
Using your home to strengthen the Body of Christ by practicing hospitality with brothers and sisters
Using your home to build relationships with people who do not yet know Jesus
What are some practical steps that you can take towards dedicating your home?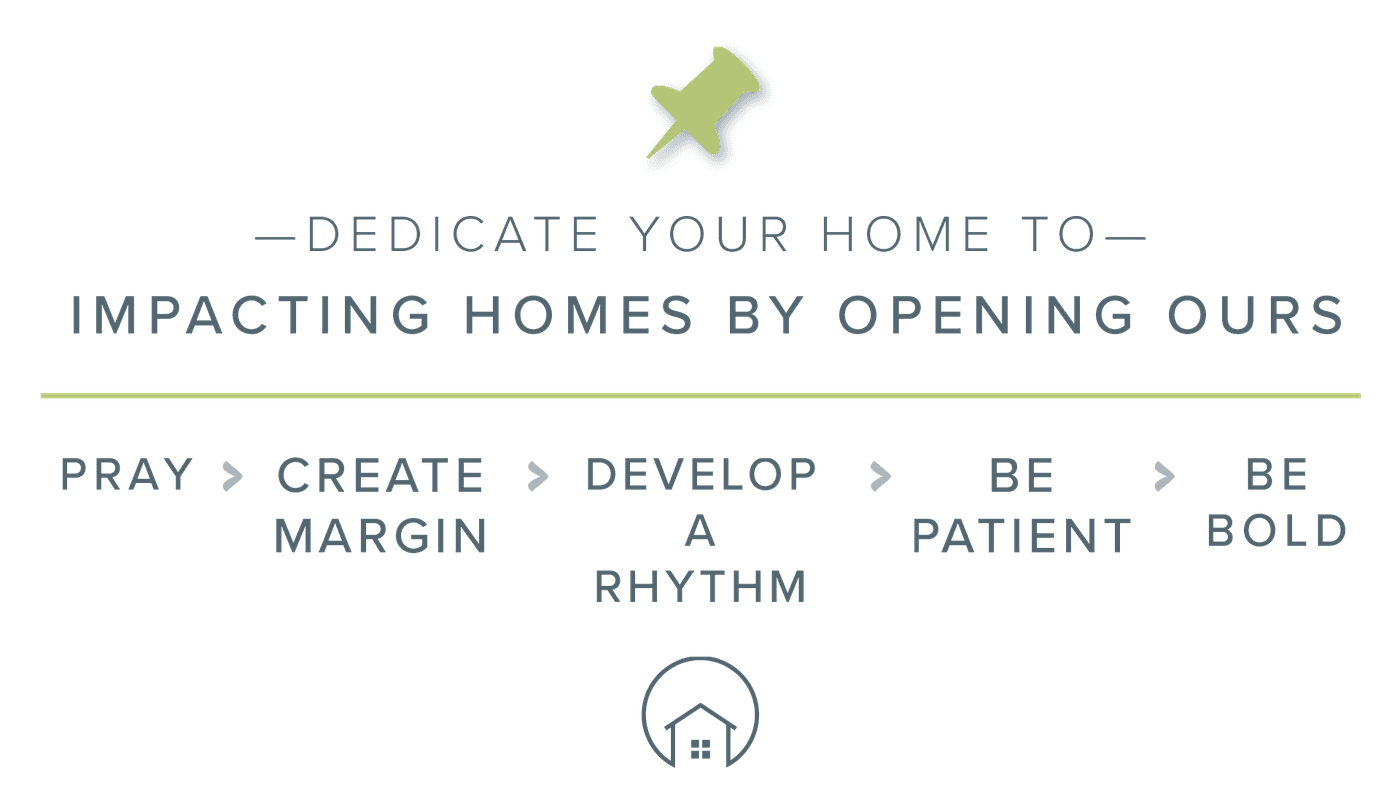 — Pray —
Constantly consider who God has placed in your life at work, school, the gym, community, or neighborhood.
Who is God placing on your heart?
— Create Margin —
Relationships take time and we have to make time in our schedules to connect with people.
How is God leading you to create margin?
— Develop a Rhythm —
Once we've identified relationships worth developing and created margin in our schedules, we need to develop a rhythm of inviting others in. Start small, but be intentional.
What is in the way of you having an intentional rhythm?
— Be Patient —
Relationships don't happen overnight and sometimes it takes years to earn someone's trust.
What does waiting on the Lord look like for you?
— Be Bold —
Take a risk and open your home and life to someone else in the name of Jesus. Show hospitality as God as shown to us.
What does taking a risk in Jesus' name look like for you in this vision?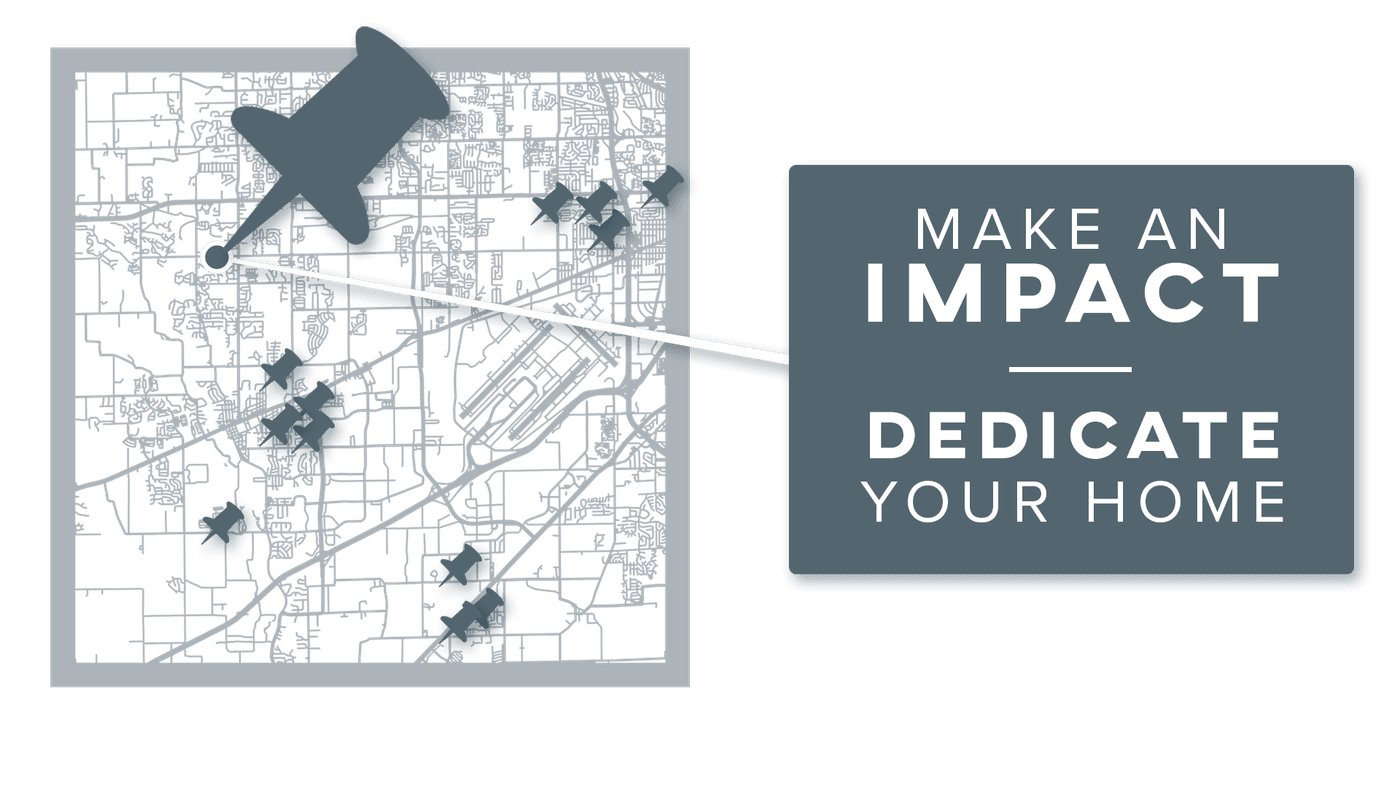 This vision has the potential to make a great impact on our community through you: the Church! We want to have a visual representation of that impact in The Hub through a map of our community. Please provide your information below to express your intentions of dedicating your home. We will place an anonymous representation of your home on the map in The Hub.
* Your information will not be public
People value being welcomed into our homes and into our lives. Hospitality is effective because it is rooted in the character of God. See how hospitality can change someone's life: